Mogul Mesh is the latest release in the elite class stringing supplies department and is blowing down to the States as a favorite with the Canadian Box guys.. One of their lines is wax infused like some of the current specialty mesh on the market… but the wax actually feels "less waxy" than the others. All the new lines are coming in at 15 MM.
We tested some and the story here is decent hold and grip, coupled with a quicker release than some of the other heavier wax mesh products. Mogul mesh is element proof, breaks in instantly and boasts one of the tightest weaves on the market. The guys at Mogul claim that this tight weave is the secret to not only the durability, but also the dynamic hold properties while cradling. So the dope on Mogul is more hold on the run and quicker release when you let it fly. Seems like and inside feeder and shooters dream scenario !!
Mogul Mesh is being offered in several different configurations: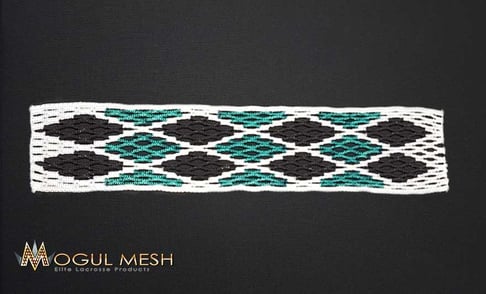 Waxed Versions:
Unwaxed Versions: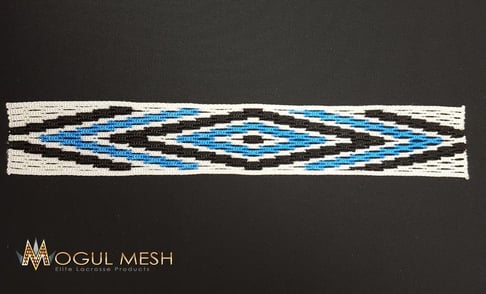 The Dynamic Meshis the highest end offering from Mogul. Mogul states that Dynamic is made from the same material as military Special Forces applications that require the highest quality fibres in the world. They claim tensile strength 15 times stronger than steel that will never bag out or stretch. So set that pocket in and let it rip with confidence.
This stuff actually FLOATS on water and can never get water logged !!! Coming in at only 18 grams this is likely one of the strongest, lightest and un-stretchable pieces on the market. Mogul mesh ain't exactly cheap.. but in a game where so much is riding on a perfect pocket.. we think it is worth the price to get elite level mesh !!!
Also be sure to check out the Lax.com Mobile APP where you can get the latest deals and see the latest products first !! Checkout with these amazing deals is just a few clicks on your phone and we will notify you about amazing deals that you won't want to miss !!